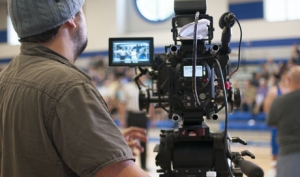 Since 1984, CDR has been committed to serving clients with an awarding-winning creative and technical staff, celebrity talent, animation, motion graphics, original music and more to communicate effectively in a lasting and memorable way. Our products have been shown to millions of people in more than 187 countries, raised millions of dollars in funding, increased public awareness on numerous social issues and trained thousands of professionals. Our CDR team loves what we do. We want to do more.
Our mission is to provide the highest quality of quality professional services to each of our clients. As a full service radio/television/video production and publishing company, CDR specializes in the creation of compelling communication tools for our clients. Our award-winning staff are effective, professional and dynamic, providing clients with reliable, original and thoughtfully executed work, produced on time and within approved budgets.
It is our desire that our clients will seek us out because of our reputation which goes beyond the product we produce. As a company we embrace certain core values that embody our ideals.
We act with unquestionable integrity and the highest ethical standards at all times
We seek to foster a respectful, friendly environment where we work as a team, supporting one another.
We strive for excellence in everything we do
We work with a goal of making a product that will not only meet the client's objectives but will have a lasting impact on the audience.
We are committed to giving back to the community, to help those who are in need and do not have the resources.
CDR Communications is committed to supplying reliable and thoughtfully executed work that is produced on time and within approved budgets. CDR Communications is a company with a tradition of delivering on our promises.